AutoShopOwner.com Exceeds 1000 Members!
---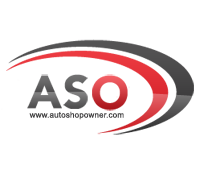 AutoShopOwner.com is proud to announce it now has over 1000 members! This truly is a milestone and exciting to see how ASO has grown in just a few short years.
AutoShopOwner.com was founded on the concept that there is a wealth of business knowledge among automotive shop owners, and by bringing these shop owners together, great things can happen.
Thanks to its loyal member base, AutoShopOwner.com has exceeded expectations. It is within the forums that shop owners engage in dialogue, communicate ideas, voice opinions and help their fellow shop owner through difficult issues. What ASO also discovered is the dedication and commitment shop owners have to the industry.
AutoShopOwner.com will continue to bring exciting posts, content and information to keep its members up to date with the latest business challenges faced each day. ASO is OUR website. It's our online voice to collectively work to help raise the image and level of professionalism of the auto service industry. As a fellow shop owner, I am proud and honored to be part of this extraordinary group of business people.
Joe Marconi
AutoShopOwner.com, Cofounder
1