New myCARFAX features available to TABS AutoFluent shops!
---
Does your shop run on the TABS AutoFluent Shop Management System?
Their latest release, available now, includes two new myCARFAX Shop Tools. Participating shops can now signup customers for myCARFAX in one-click - simply click the myCARFAX Signup button to the right of the email field in the Invoicing Screen. When your customer is signed up, the button will turn green to let you know.
Have you taken advantage of the myCARFAX Service History Check feature in the Vehicle screen? Now, we're making your job easier by adding a quick reference note to the repair order simply by clicking the black "C" logo next to the "Recommended Service" button at the bottom left of the invoice window.
Click the image below to see the new features: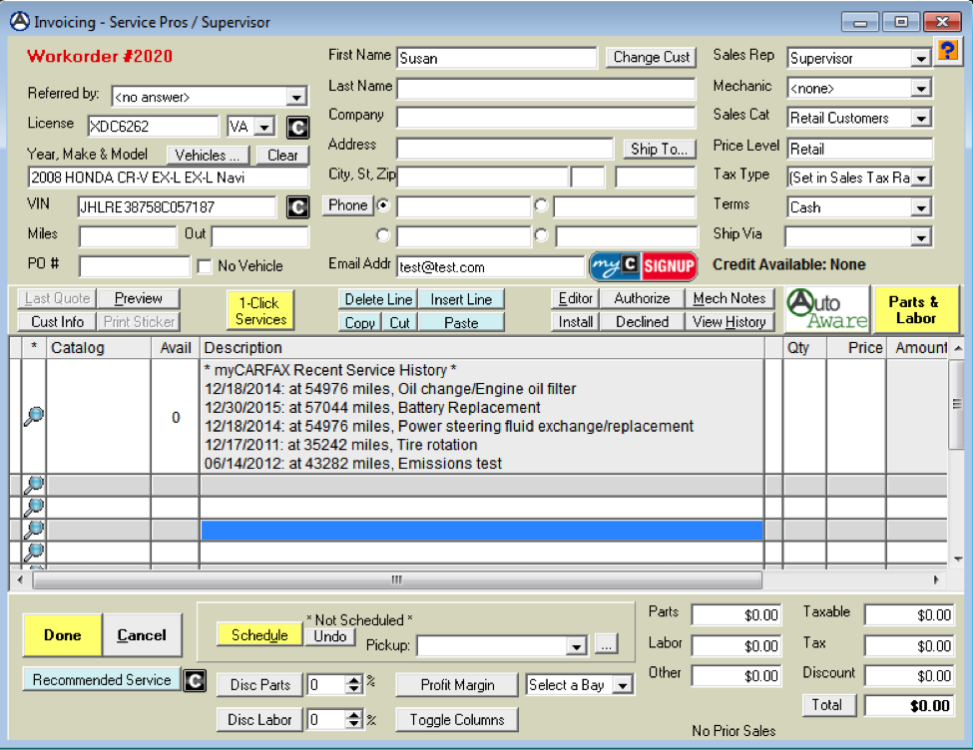 Check out the release notes on the AutoFluent Blog:
http://autorepairsoftware.com/Resource-Center/Blog/Post/452/Get-the-new-myCARFAX-Features-Included-with-AutoFluent
Many other myCARFAX Partners are in the process of integrating these features - look for more announcements soon!