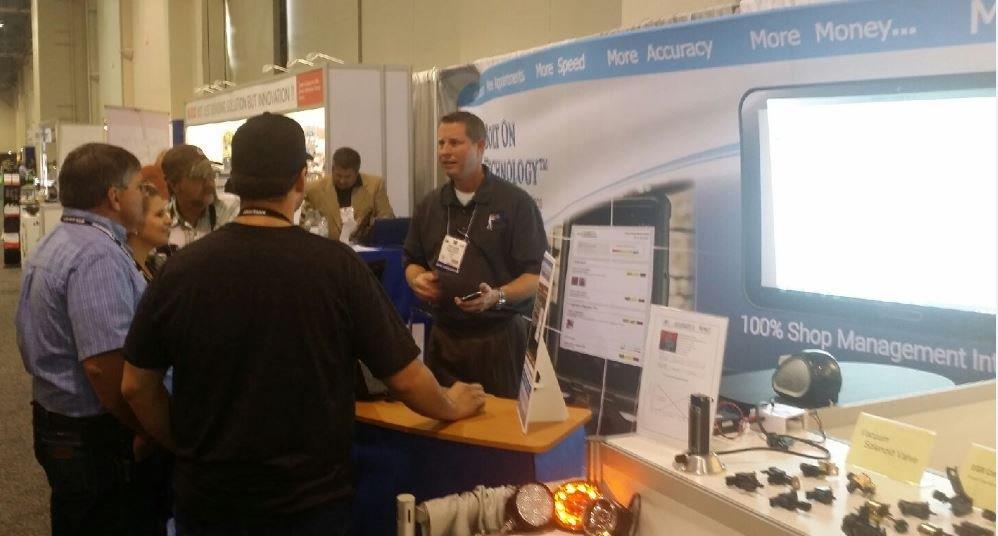 With summer still very much in force, fall is already shaping up to be busy as our team prepares to meet you - and your repair shop staff - at five tradeshows in the coming weeks and months.
Of those, four shows will be happening within the span of eight days.
Here's an overview of where we will be and what you can expect. Be on the lookout for more detailed information as events get closer:
1. From Sept. 24 through Sept. 26, Frank Dragoni, our Director of National Sales and Corporate Partnerships will deliver the keynote address at the First Annual Platte River Rendezvous in North Platte, Nebraska. This event is for Mitchell 1 Shop Manager SE customers only. National Sales Manager Mike Guerriero will join Frank at this tradeshow, which also features sessions on boosting revenues and efficiencies.
2. Frank and BOLT ON TECHNOLOGY CEO Mike Risich will then head to the National PRONTO Fall Shareholders Conference from Sept. 29 through Oct. 1 in Chicago, Illinois.
3. Immediately from there, Frank and Mike Risich will join our partner Mitchell 1 at the Shop Management Workshop from Oct. 1 through Oct. 3 in Orlando, Florida. The training is designed for M 1 shop management users who want to learn more advanced functions, shortcuts and new features. The BOLT ON team will be on hand to demonstrate our products, show the full integration with Mitchell 1 systems and answer any questions.
4. As the Mitchell 1 workshop wraps up, we will be heading to the Automotive Service Association of Pennsylvania's annual Super Saturday tradeshow on Oct. 3 near our greater Philadelphia company headquarters.
5. The grand finale of our fall travels is the AAPEX Show, held Nov. 2 through Nov. 5 in Las Vegas, Nevada. Our team will be on hand supporting our partners in multiple booths during the massive tradeshow, which hosts thousands of exhibitors and attendees each year.
Stay tuned for more information on our fall tradeshow schedule. Visit www.boltontechnology.com to stay up-to-date.