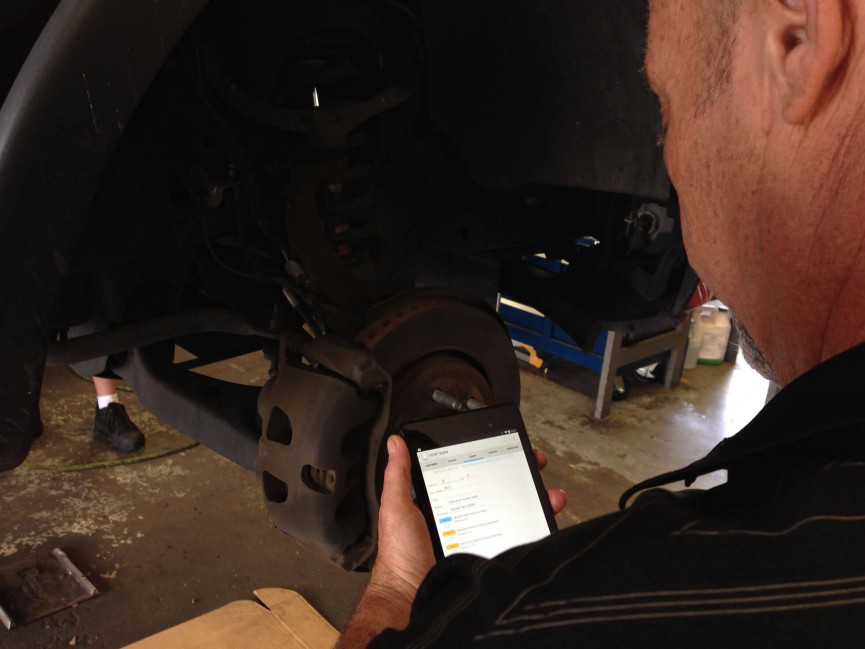 Ian Hanson's German auto repair shop Ingolstadt West has seen its average repair order increase so dramatically that he said it's too "hard to measure."
That was not the case with ClearMechanic, the software that the shop had used before switching to BOLT ON TECHNOLOGY in December 2014.
Based on 819 digital multi-point inspections in the seven months his California shop has been using BOLT ON TECHNOLOGY's Mobile Manager Pro, the shop's ARO has jumped from $194.36 prior to inspections to $632.31 now – an increase of $437.95.
"The digital inspection part is the money maker," Hanson said, adding that his technicians are on board with the mobile technology as well. "Technicians are using the electronic repair orders."
Adding photos specific to the needs of the vehicle to the inspections has helped sell more services easier than before simply because the customer can see why repairs are needed.
"We use the photographs a lot," he said. Once the inspections are complete, Hanson said his techs text it – along with photos – to customers.
Vehicle photos are used throughout the customer interaction and help to personalize the experience. When customers arrive and use the Welcome Station kiosk to check themselves in, a photo of their vehicle pops up on the screen.
To read more about Ingolstadt West's experience using Mobile Manager Pro, click here: http://www.boltontechnology.com/digital-multi-point-inspections-drive-shops-225-higher-ro/index.html