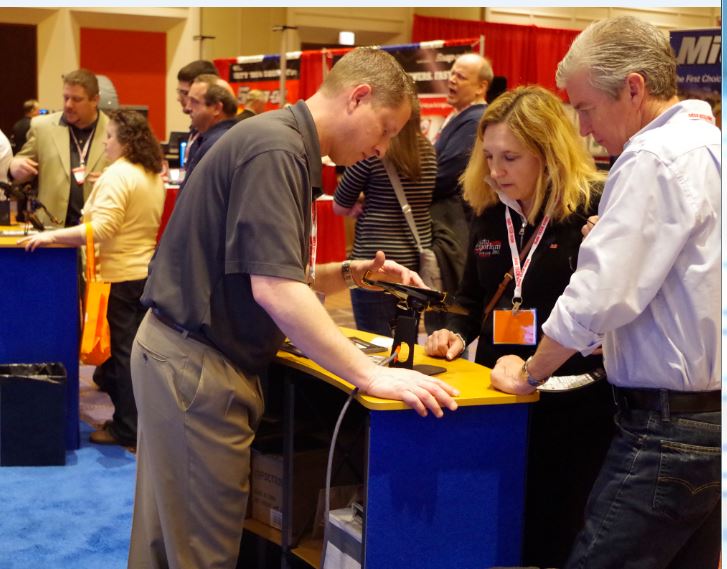 The BOLT ON TECHNOLOGY team will travel to Arizona and Las Vegas in the coming weeks to exhibit alongside partners, Mitchell1 and NAPA.
First up is the Mitchell 1 Shop Management Workshop, which is set for April 30-May 2 in Scottsdale, Ariz.
Whether you're already a customer or contemplating expanding the capabilities of your Mitchell 1 shop management system, the Bolt On Technology team of Mike and Frank would be happy to answer any and all of your questions, hear your feedback on our products and share best practices for any of our vehicle maintenance software solutions. Mike and Frank will be available to meet and speak with shop owners in between Mitchell1 workshop sessions. Shops can also test drive our Pro Pack, Mobile Manager Pro and Welcome Station auto repair software solutions.
Then from May 5 to May 8 we'll share a booth with NAPA at the NAPA Expo in Las Vegas.
The annual expo is expected to bring out 14,000 people all with affiliations to NAPA, either through the NAPA TRACS shop management system or through NAPA parts stores. At the BOLT ON TECHNOLOGY/NAPA booth, staff will demonstrate Bolt On's automotive software solutions and show how it fully integrates with the NAPA TRACS shop management system for effortless transmission of data.
For more information on our auto repair software products or either of the upcoming workshops visit our Website.