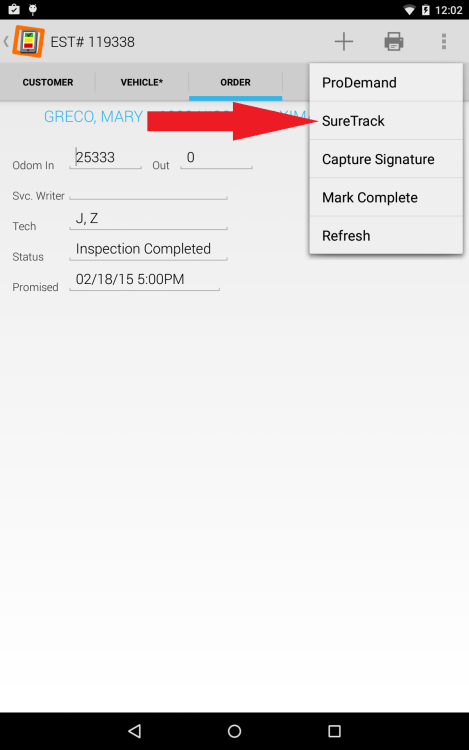 Diagnosing and fixing vehicles has gotten even easier for auto repair shops using BOLT ON TECHNOLOGY's Mobile Manager Pro digital multi-point inspection tool and Mitchell 1 SureTrack.
Our software developers today finished a new major feature enhancement, making Mobile Manager Pro the first and only application to fully integrate with the SureTrack vehicle diagnostic tool.
Shops using BOLT ON's mobile technology have already been able to take advantage of time-saving VIN scanning and decoding, license plate decoding, canned jobs, canned recommendations, auto-populated inspection forms, text messaging and customer signature capture, among other efficiency-boosting features.
With this latest update and SureTrack integration, shops will be able to quickly search for the current vehicle's commonly replaced components, common symptoms and diagnostic trouble code search. In addition, the SureTrack article, which is displayed in the concern, cause, correction format, can be viewed and optionally added as a note on the repair order.
Click here to read more about this major update: http://boltontechnology.com/mobile-manager-pro-now-integrates-with-suretrack/