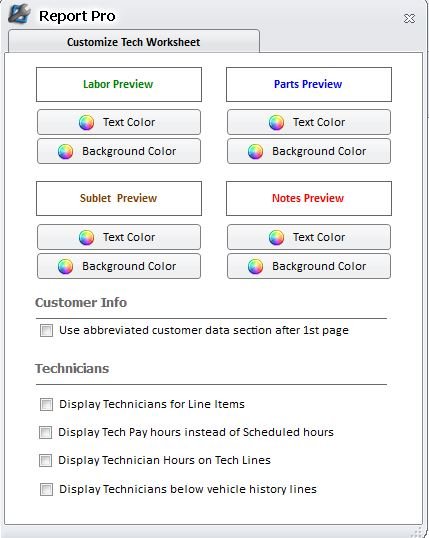 BOLT ON TECHNOLOGY customers who use the Pro Pack suite of automotive software solutions, which includes Lube Sticker Pro, Report Pro and Message Manager software modules, can now take advantage of new features. The software add-on solutions have been upgraded for Mitchell1 and NAPA TRACS shop management systems.
Lube Sticker Pro, which, in addition to printing lube stickers and key tags and advance scheduling maintenance appointments based on customers' driving habits, mileage milestones and vehicle age now prints dates in the user's local date format. With the upgrades, new users can auto-populate holidays into black out dates to prevent services from being scheduled when the shop would be closed.
Message Manager is used to send text message appointment reminders and receive appointment confirmations right from a shop's repair order screen and features templates to inform customers when services are due and when vehicles are ready for pickup. The software now offers an opt-in text for quiet time, features a registration key lookup and displays dates in the user's local date format. The new additions designate one terminal as the auto text computer.
Report Pro, which features the ability to create by-the-job customer invoicing with coupons, social media links and more than 100 other options and customized reports, now provides for even more customization. With the latest update, Report Pro users can create new tech worksheet header additions, including gross vehicle weight and vehicle notes. Other new options include the addition of federal tires to the tire registration tool, which makes online tire registration even quicker and easier. The ability for shops to build search queries based on their customers' odometer readings lets shops market mileage-related services to applicable customers.
The new features, as well as the existing components of the Pro Pack software suite fully integrate with shop management systems, eliminating the need for double-entry, saving time and increasing day-to-day efficiencies.
For more information about Pro Pack, or other Bolt On Technology add-on software solutions, call 610-400-1019, or visit www.boltontechnology.com.