BOLT ON TECHNOLOGY to Offer Profit-Boosting, Efficiency Tips During Shop Management Workshop
---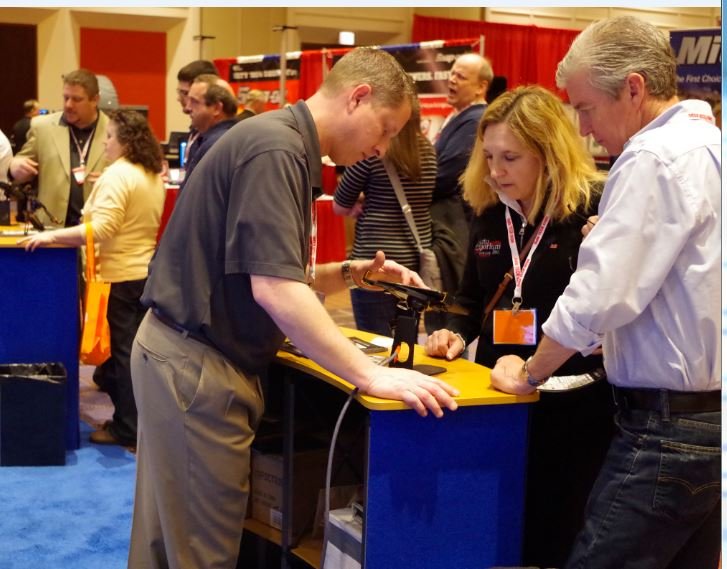 Would you like help building fully customizable multi-point inspection reports? Or how about insight on harnessing the power of mobile technology to digitize your vehicle inspection process, all while saving time, increasing upsell opportunities and boosting your average repair order by 60 percent or more?
BOLT ON TECHNOLOGY™ can help with all of those things and more during the Mitchell 1 Shop Management Super Workshop in San Diego, Calif. at the Hotel Solamar July 17-19.
Representatives from Bolt On Technology will offer training sessions on its Report Pro and Mobile Manager Pro software programs, which are fully integrated add-ons for Mitchell 1 and other shop management systems.
Report Pro, one of the automotive software solutions included in the Pro Pack bundle, offers the ability to create by-the-job customer invoicing, customized reports and shop-specific detailed or general multi-point inspections.
Mobile Manager Pro, Bolt on Technology's signature software solution, features color-coded auto pre-canned technician notes and recommendations as part of the fully customizable digital multi-point inspection process. Technicians can boost productivity by scanning and decoding VINs and license plates, taking and texting vehicle condition photos to customers along with repair orders, estimates and more.
If you're planning to attend the workshop, be sure to look for us and let us know how we may help. We will be on hand demonstrating the software's various features, sharing best practices and answering questions.
The training workshop is designed for those seeking more advanced capabilities, better methods and shortcuts for Mitchell 1's shop management solutions – Manager 5.9 and Manager SE™ (version 6.5).
Instructors will cover program setup values, inventory, reporting, best practices and advanced transactions, as well as integration with aftermarket cataloging. The curriculum for the two-day training session guides users through all levels of functionality in the Mitchell 1 Manager and ManagerPlus systems. The expanded agenda includes breakout sessions, a practice lab and an expo featuring products and services offered by industry partners.
The Super Workshop will be led by John Dwulet, senior product manager for Mitchell 1's management software solutions, and Tim McDonnell, national training manager, who together have more than 35 years of combined Manager and ManagerPlus training experience. Workshop sessions run from 8 a.m. to 5 p.m. on July 18 and July 19, with breakout sessions slated for the afternoon of July 19.
For more information or to register for Mitchell 1's Shop Management Super Workshop, visit the Management Workshop website by clicking here.
In the event you are not attending the Shop Management Super Workshop and are interested in learning more about Bolt On Technology, consider dialing in for our hour-long July 18 webinar, which will be held at 1 p.m. EST and will cover general tips to increase efficiency and profits. Click here to register: https://www.anymeeting.com/AccountManager/RegEv.aspx?PIID=EA57D98583463D You can also direct your questions to us by calling 610-400-1019 or visiting www.boltontechnology.com.