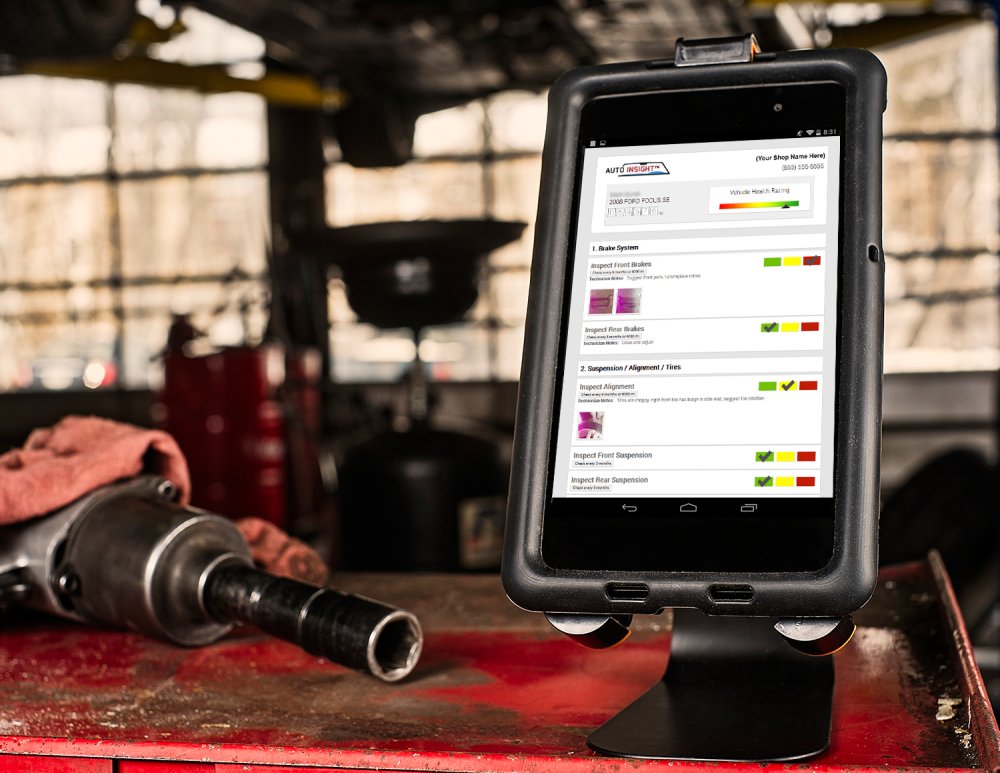 It's been said that one of the most difficult things for an auto repair shop to do is to increase car count.
With that being the case for many businesses, shop owners are left with pretty much one option to boost revenue: Generate additional income from the existing pool of customers. While some shops may view this as a challenge, in reality it's an opportunity to maximize spending from a shop's existing customer base.
Since your customers aren't coming in more frequently, you have to make every visit count toward boosting your bottom line.
How do you do that?
If your shop isn't already conducting multi-point inspections on all vehicles, it should be.
In analyzing data from about 100 businesses using our Mobile Manager Pro automotive software solution to do digital multi-point inspections, we found that shops regularly carrying out inspections boost their average repair orders by a combined average of 256 percent!
One of the shops has boosted its average repair order from $183.46 to $428.38, for an additional $244.91 more per invoice on average since starting its nearly 500 digital multi-point inspections. Prior to introducing Mobile Manager Pro, the shop had always done a 51-point safety inspection.
The key to dramatically increasing average repair orders among the shop's 450-cars-per-month car count revolved around taking vehicle condition photos and texting them to customers along with digital multi-point inspections.
Why it works
Customers speculate that automotive repair shops suggest services that are not needed solely to get more money out of unsuspecting vehicle owners.
For many who are slow to trust repair shops, the issue is more about the common person's inability to understand an otherwise technical situation. Texting photos and inspection reports to customers puts the tools for making an informed decision literally at their fingertips.
Being able to quickly thumb through inspections and see why work is suggested empowers customers to determine for themselves what is best instead of feeling they have been coerced into authorizing expensive repairs that may not be necessary.
Can you triple your average RO?
Based on 490 digital multi-point inspections carried out, another shop upped its average repair order by 344 percent. Prior to beginning digital multi-point inspections, the shop had an average repair order of $112.23, which has since jumped to $498.65, an average increase of $386.42.
In addition to photos helping to upsell services, Mobile Manager Pro's ability to incorporate written recommendations assists service advisors in keeping a customer's vehicle needs front of mind. The software solution, which is powered either on an Android or tablet device, incorporates safeguards to ensure that recommended services are addressed. If the service writer overlooks something, a note pops up on the screen.
Imagine spending a portion of what you could reap from 1 repair order and having the potential to gain an additional $110,000 or more in higher revenues each month. For more information, call BOLT ON TECHNOLOGY at 610-400-1019, or visit www.boltontechnology.com.