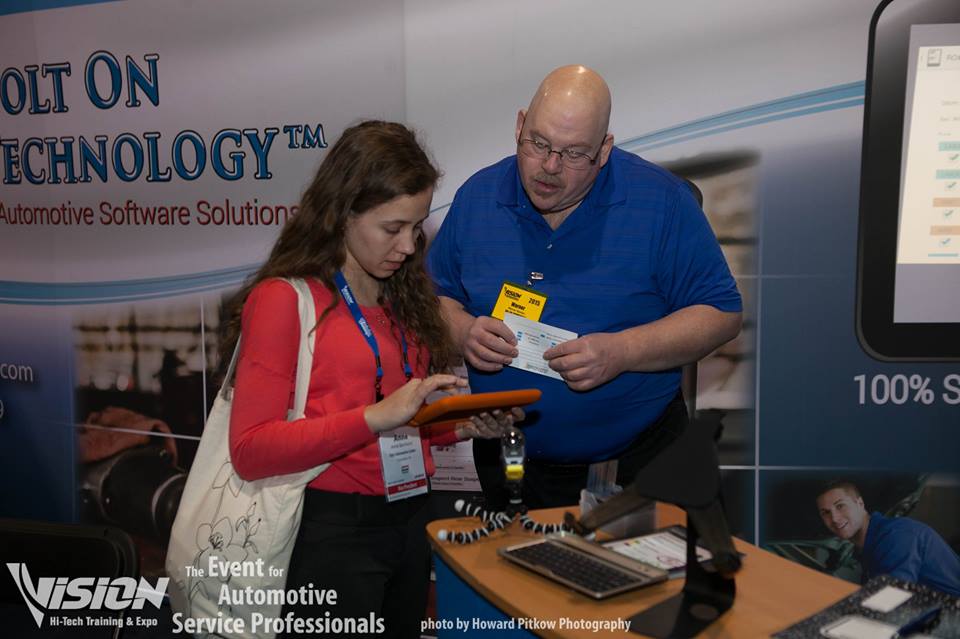 In an effort to provide a better overall customer experience, BOLT ON TECHNOLOGY has decided to suspend its weekly live training sessions in favor of one-on-one training.
Offering individualized training allows auto repair shops to tailor sessions to focus on the product features of highest importance. In addition, this new one-on-one format provides shops with as much time as necessary to ask questions, see live demonstrations of their new auto repair software solutions at work and troubleshoot any problems that they may be experiencing.
Our Support Technician Warner Saxton will be conducting individual training sessions following software installation. Beyond that, customers can schedule training for as many of our products and as frequently as they like.
Shops can also arrange one-on-one refresher courses for any of our software solutions to learn about best practices for using our software tips that other shops have found to be successful and more.
Training is available for all of our products: Pro Pack (which includes Lube Sticker Pro, Message Manager and Report Pro); Mobile Manager Pro, Welcome Station and Pro Call.
To learn more about our training or to schedule your training, call us at 610-400-1019 or email [email protected].