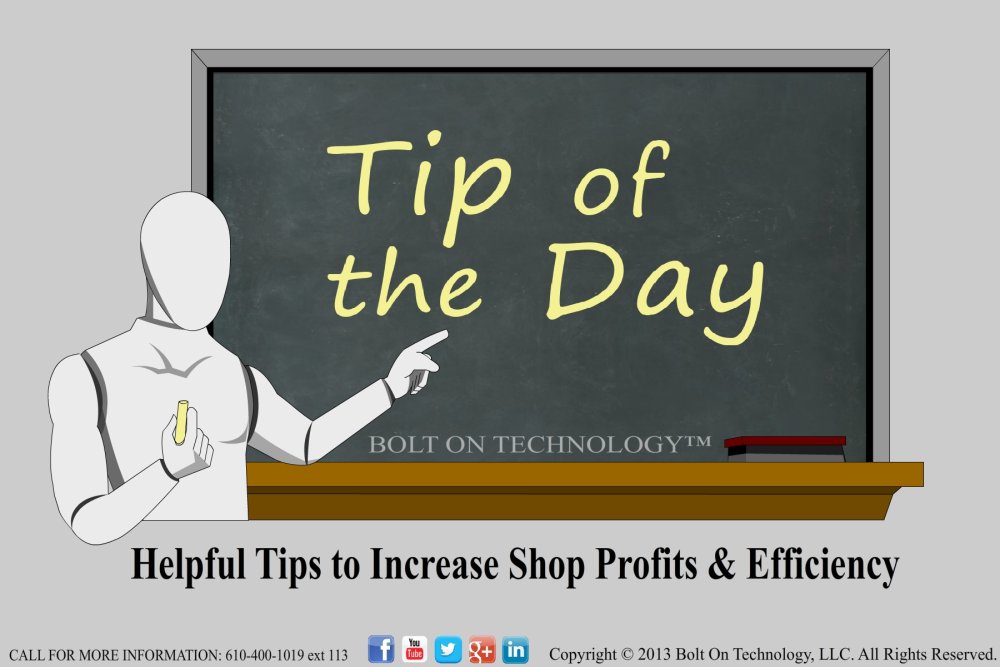 Your shop can get a jump start on New Year's resolutions of boosting profits, increasing efficiency and implementing processes to allow you to accomplish more with less resources.
There's no reason why your shop can't make significantly more revenue, save an extra hour a day, gain 100% accuracy, increase marketing potential, speed up customer approval times (up to 79% faster), and way more.
Here's a sampling of the strategies we will teach during a Dec. 17 webinar:
Doing more work, with less effort on your part.

This is the key to it all.


Boosting service up-selling opportunities.

Big money!


Killing chicken scratch and inaccurate information.

100% accuracy


Scheduling future appointments for each customer.

No effort on your part.

The remaining 3 strategies are the best of the bunch, and will be demonstrated in full during this event!
Don't delay, register today for our *free* Dec. 17 webinar: https://www.anymeeting.com/AccountManager/RegEv.aspx?PIID=EB52DA82894A39