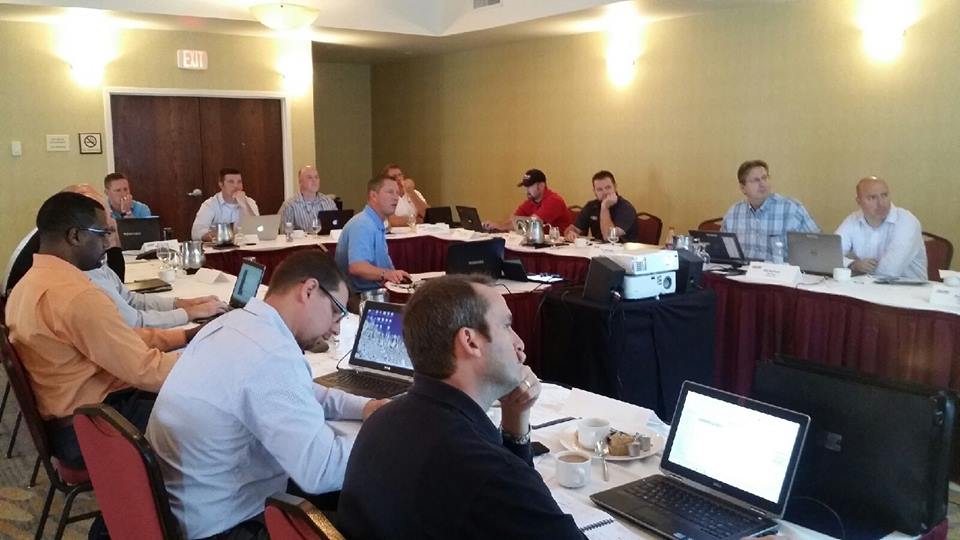 Key members of the BOLT ON TECHNOLOGY team will travel to Huntersville, N.C. on Dec. 9-10 to participate in the American Tire Distributors' national dealer council meeting.
During a working lunch with more than a dozen ATD representatives, the Bolt On team will present a full demonstration of Mobile Manager Pro, the company's leading suite of automotive software solutions. Mobile Manager Pro, which is used in hundreds of repair shops and tire service centers in the U.S., Canada, South America and Guam, allows shops to meet customers at their vehicles, tablet in hand, to begin a digital multi-point inspection. The paper-free tool features license plate scanning and decoding, automatic transmission of data to the shop management system, advance scheduling of routine services, text messaging of inspection reports and photos with customers, the ability to customize invoices with 100 plus options and more.
Bolt On's goal of the meeting is to become an ATD-approved vendor for the more than 600 auto repair and tire service centers under the ATD umbrella, according to Frank Dragoni, Bolt On's Director of National Sales & Corporate Partnerships. The December meeting follows a discussion that Dragoni and Bolt On's Chief Technology Officer and founder Mike Risich had with ATD representatives in Pittsburgh during the northeast dealer council meeting in October.
The national Tire Pros chain is some of the service centers under the ATD umbrella. The highly coveted approved vendor status would mean that ATD is certifying Bolt On as a viable company to consider for automotive software solution add-ons, Dragoni said.
The nation's premier tire distributor, ATD, which was founded in 1935, operates 113 distributions centers across the U.S., 27 distribution centers across Canada and has approximately 80,000 customers in the U.S. and Canada, according to the company's Website.
For more information about BOLT ON TECHNOLOGY, visitwww.boltontechnology.com, or call 610-400-1019.