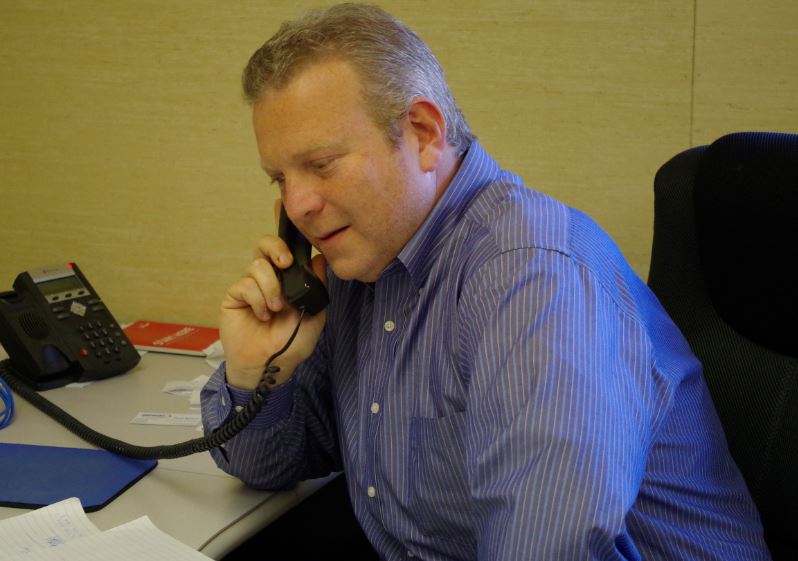 Salesman Derek Cain had his first introduction to automotive software solutions before joining the BOLT ON TECHNOLOGY team.
"I've actually seen it just by going to my own mechanic, not knowing it was Bolt On's software," Cain said of the company's Mobile Manager Pro tool, which enables auto repair technicians to meet customers at their vehicles and begin carrying out digital multi-point inspections. The software includes license plate scanning and decoding functionality, the ability to take and text vehicle condition photos to customers and other time-saving features aimed at automating routine tasks.
Cain, of Bensalem, Pa., has more than 20 years of experience in sales and development. During that time he worked and developed relationships as a data solutions expert in the B2B wireless industry working with leading cell phone carriers. He also holds numerous sales awards and worked as the national account sales manager for Cherry Hill, N.J.-based Wireless Technologies LLC.
As an experienced industry manager, leaving that field to help educate auto repair shops on ways to speed up processes, boost profits, improve productivity – all while going paperless – was a "no-brainer" for Cain.
"I feel extremely honored to be joining the Bolt On Technology team," he said. "This is a very exciting period for the company and I look forward to helping increase sales volumes and opening up new territories for the brand in markets around the globe."
"BOLT ON TECHNOLOGY has strengthened its direct sales force by hiring Derek Cain as its sales manager for the U.S. and Canadian markets," Mike Risich, the company's CEO, said.
Working from the company's development center in Bucks County, Pa., Cain will have the day-to-day responsibility for the development of the OEM channel, extending the company's significant customer base and continuing to grow BOLT ON TECHNOLOGY as one of the leading suppliers of add-on automotive software solutions.
"It's just something I truly believe the auto industry needs to keep up on," he said. "It's like the beginning of cellular, just in a different industry."
About BOLT ON TECHNOLOGY™
Founded in 2008, BOLT ON TECHNOLOGY was created by entrepreneur Michael Risich, whose vision of digitizing the automotive repair industry has continued to define the company. BOLT ON stays at the forefront of innovation, continuing to revolutionize mobile applications that save auto shops time, money and the need to write out lengthy estimates or vehicle diagnoses. Bolt On Technology has grown to be one of the leading shop management software providers. The company has partnered with some of the largest companies in the business, including Mitchell1, ATI (Automotive Training Institute), CARFAX and others.