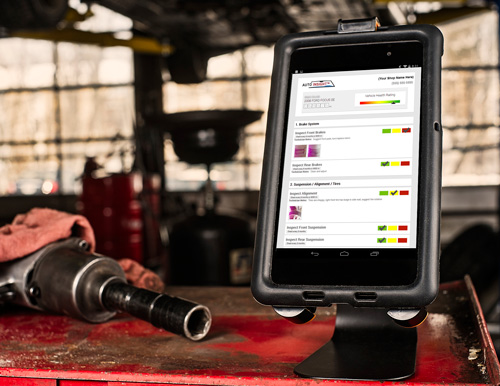 BOLT ON TECHNOLOGY's signature automotive software solution, Mobile Manager Pro, has ranked in the top 5 in Top and Best Alternative's top 10 list of auto repair software.
Mobile Manager Pro, the company's signature solution, is the only add-on automotive software solution to make the list. The other 9 modules on the list are shop management systems.
The wireless tool, which fully integrates with leading shop management systems, enables repair shop technicians to scan VINs and decode license plates and take and text vehicle condition photos to customers along with color-coded digital multi-point vehicle inspections.
Click here to read more about Mobile Manager Pro's ranking.