Shop Owners Sign Up FREE!
Are you an automotive shop owner or manager looking to network with others in your industry? Don't wait any longer, click this box and sign up to start networking today!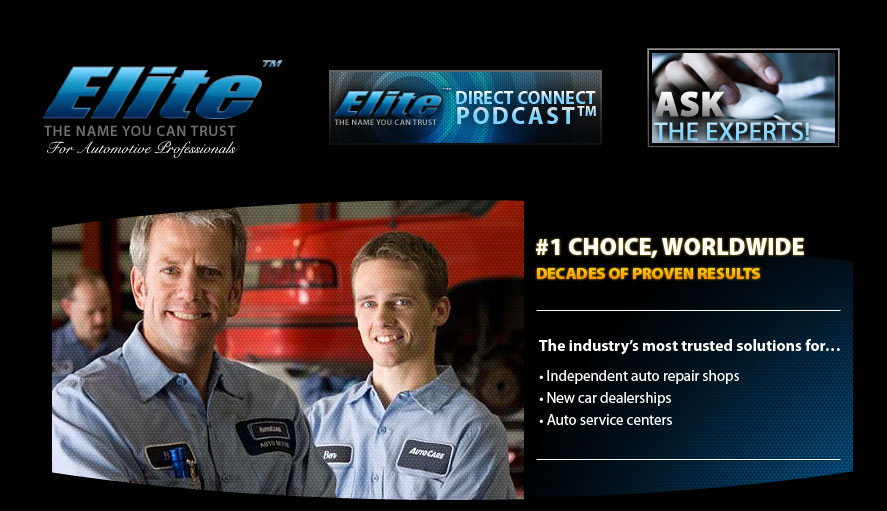 Elite Worldwide, Inc. is an ethics-based company that offers shop owners a wide selection of sales, marketing and management solutions created specifically to help them grow more profitable, successful businesses. Elite offers 1-on-1 coaching from the top shop owners in America, along with proven service advisor training. The company also offers audio training courses available for instant download. To learn more about Elite, and how they can help you build your business in the most affordable, effective and ethical way, visit the Elite website at www.EliteWorldwideStore.com.
Elite Worldwide Articles


Elite President Bob Cooper provides a checklist of the criteria that is met by the top shops in America...Click Here



Elite sales expert Doris Barnes explains the mindset that all service advisors should have to improve their sales, and help their customers make the right decisions...Click Here



Bob Cooper shares the one word your customers want to hear that will help you increase your car counts...Click Here



Elite